Area Sensors
Area sensors are through beam light curtains designed for detection or measurement across a wide area.  We bring together two leading European manufacturers.  The M.D. Micro Detectors range of area sensors are available with either straight or crossed beams and analogue or transistorised outputs with special versions designed for the vending machine industry.  The German manufacturer DUOmetric manufacture light curtains with heights from 70mm to 3700mm that can detect parts as small as 2mm in diameter.  The modular LA range has programmable straight or crossed beams and sensitivity which can either be factory set or programmed on site for total customisation to suit the application.  Area sensors are used in a variety of applications including edge guidance, width or height control and leading edge detection in the logistics industry.
Downloads

MD Short Form 2020.pdf
Retroreflective Area Sensors by M.D. Micro Detectors
CR Series Retroreflective Area Light Curtains
The CR series of polarised retroreflective area sensor from M.D. Micro Detectors has been designed to provide customers with...
Through Beam Area Sensors by M.D. Micro Detectors
AX100 Tubular Area Sensors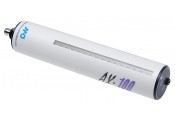 50mm diameter body with M18 mountings Detection height 150mm, 1M and 2M detection widths Straight or crossed beams with 16...
AX500 Tubular Parallel Beam Area Sensor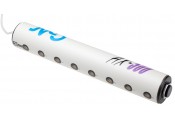 70mm diameter body with M30 mountings Detection heights from 350mm to 750mm Detection widths 1M or 2M Straight beams with 8 t...
BX04, BX10 Crossed Beam Area Sensors
Detection height 90mm, detection widths from 0.3M to 6M Crossed beam 4 or 10 optics Minimum object detection 15mm with 4 be...
BX80 High Res Crossed Beam Area Sensors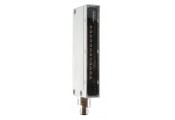 Detection height 70mm, detection widths from 0.3M to 2M Crossed beam 12 optics Minimum object detection 2mm Sensitivity tr...
CST-539 Area Sensor for Vending Machines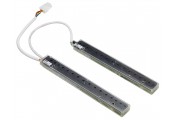 Detection height 180mm, detection widths 420mm or 530mm Minimum object detection 10mm Detection of objects both in freefall...
CX Series Compact Area Sensors NEW
20mm x 35mm aluminium housing Detection heights from 160mm to 960mm with up to 6M range Straight or crossed beam end to end...
NX Crossed Beam PCB Only Area Sensors
Detection height 132mm or 150mm detection width 2M Straight or 90 degree optics Crossed beam 14 or 16 optics Minimum objec...
Area Light Curtains by DUOmetric
LA Series Modular Area Light Curtain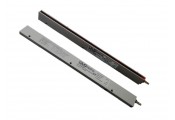 Choice of slim aluminum profile Supplied preconfigured or with programmer for setting on site Detection heights from 40mm t...
LT Series Low Cost Light Curtain for Lift Doors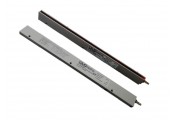 Slim 12mm x 24mm x 2000mm aluminum profile Detection height 1800mm with 4000mm range EN81-70 certified for lift door safety...
LA and LT Accessories by DUOmetric
LC Power Supply Mains to 24Vdc with Relays
Power Supply for connection to a light grid of type LA/LT (with PNP-Output) Input voltage 230 Vac +/- 10 percent Plastic IP...
LVB Optional Contoller for LT Series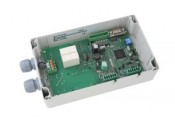 Power Supply for connection to a light grid of type LT (with PNP-Output) Relative switching threshold for reliable object re...
Line and Frame Sensors by Sensor Instruments
FLB Series Frame Light Barriers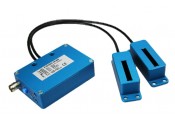 The frame light-barriers of the FLB series mainly are used in the field of stamping technology, where they perform eject moni...
L-LAS Series Laser Line Sensors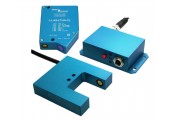 Line sensors are applied where precise positioning is required or where the dimensions of an object have to be determined wit...
Area Sensor Accessories
Sensor Cables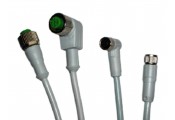 We offer an extensive range of M8, M12 and M23 connectors and cables. Available in either PVC or PUR with extended temperatur...
Sensor Centre - Shortcuts
Need Help?

Sole UK Distributor for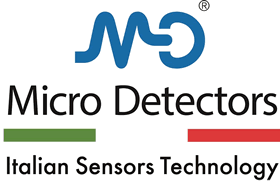 Identification Specialist