About Us
Sensor Centre specialises in Sensors for Position, Colour and Measurement as well as Safety Light Curtains and Barcode Readers. 
Sensor Centre was created at the end of 2012 by Andrew Yorke who was formerly the sales director for Datasensor UK.  Andrew has over 20 years of application experience in the sensor and barcode industry and prides himself in giving the highest levels of customer service.
Sensor Centre is the sole UK partner of Italian sensor manufacturer Micro Detectors which used to be known in the UK as Diell.  Micro Detectors manufacture an extensive range of inductive, capacitive, photoelectric and ultrasonic sensors as well as area sensors and safety light curtains. Sensor Centre is also the sole UK partner for specialist German colour and measurement sensor manufacturer Sensor Instruments as well as being the UK distributor for German area light curtain manufacturer DUOmetric.
Sensor Centre is a 3 Star Gold partner of Datalogic specialising in the supply and integration of their range of 1D and 2D fixed position and hand held barcode readers as well as their range of machine vision products.
Last year Andrew was joined by Steve Renwick who also brought with him a wealth of knowledge in sensor and barcode reader technology.  Steve is based in the North of the UK guaranteeing that support is never far away for existing and potential customers. 
Sensor Centre - Shortcuts
Need Help?

Sole UK Distributor for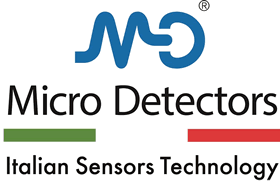 Identification Specialist