Smart-VS Datalogic Vision Sensor NEW!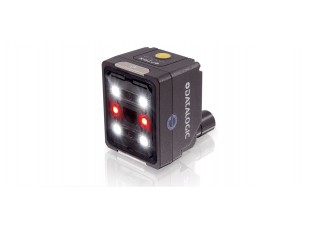 The new Smart-VS from Datalogic is a clever and simple smart vision sensor. Outside the Smart-VS is treated just like any touch to teach optical sensor but inside the sensor is incredibly powerful with embedded Artificial Intelligence technology.  This means the the sensor can handle very complex and accurate object classification applications.
Setting is as easy as 1,2,3. Just teach the good condition then the bad and save!  The sensor will do everything else for you. You can set up to 6 images which will enable the sensor to accept or reject in more detail and you can store up to 30 different applications.
There is also a web interface connected over Ethernet for when you want to see live or stored images from your application.

Datasheets

Smart VS Vision Sensor 2020.pdf