LBK System BUS the First Safety Radar with Fieldbus NEW!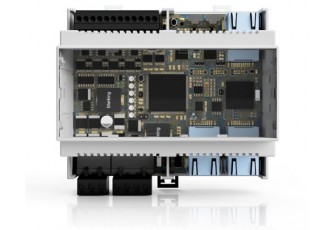 The key of the new Bus system is the ISC-B01 control unit that, thanks to its Ethernet-based safety bus, allows the dynamic setting of detection areas and other operating parameters in real time. Furthermore, an additional Ethernet connection allows the system to be controlled remotely.
The system is composed of a ISC-B01 control unit that manages two detection areas (alarm and warning) and connects to up to six LBK-S01 sensors.

Datasheets

LBK System Bus Overview v1-3.pdf
Manuals